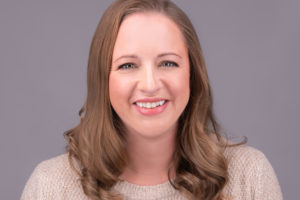 Rosalyn@urbanatherapycenter.com
240-883-6847
HOURLY RATE: 
Parent Coordination $220/session
Therapy:  $160/Session
ACCEPTED INSURANCE PLANS
Rosalyn Hnasko, LCSW-C
(She/Her)
Additional Education and Certifications:
Parent Coordination
Divorce Mediation
Areas of Interest/Specialization:
Parent Coordination
Divorce and Custody Related Issues
Coparenting
Parent Education
About me:
For over 14 years I have devoted my career to helping individuals and families cope with trauma
and better adjust to life's challenges. I began my career in child welfare, where I learned the
importance of a healthy family unit, and the intersection of child development and family
trauma. I now focus my career on working with families who have experienced divorce and are
often navigating custody and family law court.
With specialized training in parenting coordination, I incorporate various therapeutic and
mediation techniques when working with divorced individuals who are trying to improve their
co-parenting relationship. My goal is to help you overcome the emotional turmoil and grief
caused by divorce. Ongoing parental conflict can have long-term, negative impacts on children's
social and emotional development. However, if parents cope with the process effectively and
maintain a workable co-parenting relationship, children and families will thrive.
My approach to therapy is client-centered and goal driven. I work with individuals, intact
couples, as well as couples headed towards divorce, or who have already divorced. I offer
individual and couples therapy, parenting coordination, co-parenting coaching, and pre- or post-
divorce therapy to help you no matter where you find yourself on life's journey.
I consider myself a non-judgmental, approachable therapist who can provide a safe space for
individuals and couples to begin the process of healing. On a personal note, I prioritize self-care
when it comes not only to my clients, but also myself. I enjoy exercising and personal fitness,
travel, and spending time with my family and three dogs at home.