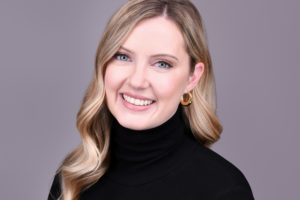 Grace@urbanatherapycenter.com
240-883-6847
HOURLY RATE: 
Therapy:  $40/Session
ACCEPTED INSURANCE PLANS
Grace Fultz, Intern
She/Her
(Grace will be supervised by Kara Smith, LCMFT during her time with MMFTC)
Additional Education and Certifications:
Emotionally Focused Couples Therapy (EFT) Externship
About me:
As a Marriage and Family Therapy intern, I am trained to provide therapy to individuals, families, and couples who need support in facing the challenges of life, family and relationships.  I believe everyone has a story that is worth being told and I aim to provide a safe environment for my clients to do so. When time is taken to share openly with one another, it connects us on a deeper level and inspires us to lead with understanding.
Opening yourself up to the potential for a little change can go a long way. Making little changes in yourself can benefit every relationship and interaction you have with other people. I want to inspire that change and provide the path to self-discovery for my clients. When you choose me as a therapist you will get an authentic form of therapy tailored to your needs because that is essential to a client-therapist relationship. I also work to stay light-hearted during this process, because life is hard enough and balance is important! The therapeutic process is a journey, and I make it a priority to meet you at your own level of comfort so we can work together toward meeting your therapy goals. Every client is unique, and I look forward to working with you.
As an intern, I am lucky enough to learn from my seasoned colleagues and better the therapy experience for my clients through learning from them as well.  While completing my final year working towards a Marriage and Family Therapy graduate degree at Syracuse University, I am eager to work with individuals, couples, and families that are ready to take on a journey toward emotional growth and stability.   
Outside of therapy, I recently made the move from Ohio to Maryland and my partner and I are loving all there is to explore in our new state. I have a dog named Lucy and she is the light of my life – she comes everywhere with us. I love hiking, skiing, and anything that involves being outdoors, but would never pass up a good Netflix binge-watching session. Aside from activities, I am one of six children – my twin brother and I are the oldest and he never lets me forget he's older than me by one minute! My big family is the reason behind my philosophy that there is always room for one more – so, come one or come all, I'm looking forward to meeting you!