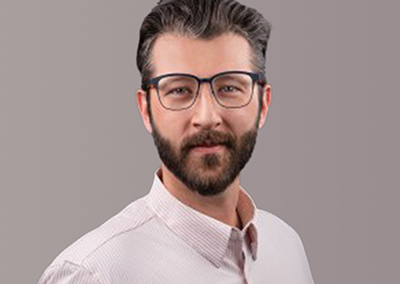 Benjamin Hall, LGMFT, CAC-AD
(He/Him)
Philosophy and Approach:
I believe that human connection is the foundation for a life full of happiness and that we are capable as individuals/families to move towards that happiness and overcome our struggles to get there. Often, the journey to fully embracing those we love, feeling loved and accepted by others, and becoming excited about life begins with embracing and accepting ourselves. 
Exploring ourselves honestly and without judgement will allow us to identify the specific areas of our lives we wish to change; we will also be able to fully explore and understand just how capable we are to change them! Every one of us has a different and unique background, culture, belief system, and set of experiences which provide us the "tools" we use to conquer the day. Using a strength based approach we will identify, together, just how strong you and your family/partner are so that the power you already hold can be best put to use on your journey to growth and happiness.
I also believe deeply that the stories we tell ourselves and others are important. Engaging Emotionally Focused Therapy, Narrative Therapy, Solutions Focused Behavioral Therapy, and Cognitive Behavioral Therapy techniques will allow us to challenge some of these unhelpful stories we tell about ourselves, others, and the world. Building a better understanding of just how capable you are to change your story, and that of your family, is the beginning to seeing real and positive change in your life.
Who I am:
I currently provide services to couples and families and came to this field after 10 years of work in substance abuse treatment. I understand that complications can enter into our lives no matter who we are, but that we are all capable of rising to meet these challenges if we have the right motivation and support. I am a caring and empathetic therapist, but I'm also a straight shooter and will not shy away from discussing maladaptive or unhealthy behaviors. I value honesty and empathy in my therapeutic relationships just as I do in my personal relationships; it's all in how you say things! Remaining honest and reliable, but also kind, is the backbone of my personal and professional life.