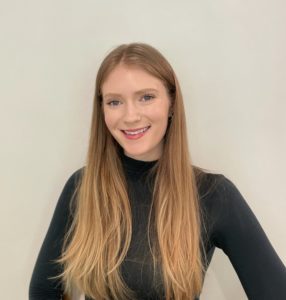 Destiny@urbanatherapycenter.com
240-883-6847
HOURLY RATE: 
Therapy:  $40/Session
ACCEPTED INSURANCE PLANS
Destiny Nettles, Intern
She/Her
(Destiny will be supervised by Kara Smith, LCMFT during her time with MMFTC)
Approach:
As a Marriage and Family Therapy intern, I hope to help individuals, couples, and families normalize and navigate challenging emotions and conflicts that arise in their lives. My aim is to facilitate a safe environment for you to explore and openly share difficult emotions and unmet needs so we can build positive healthy relationships together.
Traumatic experiences can impact the quality of our relationships. Childhood abuse and neglect, serious illness, combat experiences, and infidelity often have long-lasting effects on our ability to effectively communicate our feelings and needs to loved ones.  By strengthening our present attachment bonds and tackling unhelpful thought patterns, we can work together to decrease traumatic stress and establish healing relationships.  Healing can be a lifelong journey, but with deliberate small steps, I believe that anyone can find peace and develop more fulfilling relationships with their loved ones.
Background:
Prior to pursuing a career in marriage and family therapy, I served in the U.S Army and lived in Texas, Missouri, Alaska, South Korea, and Virginia.  My husband, parents, and sister also served in the Army, so I am intimately familiar with the unique challenges couples and families face in the military.
In my free time I enjoy reading books, particularly the fantasy, thriller, and science fiction genres. Board games, role playing games, and high fantasy/sci-fi movie marathons with my husband (looking at you, Star Wars and Lord of the Rings!) are probably my favorite pastimes. After a few years in Alaska, I developed a love for hiking and outdoor activities in the mountains, so I'm often on the hunt for new trails to explore. When I'm not lost in another world or lost in the actual mountains you can find me in your local coffee shop trying the latest brew.